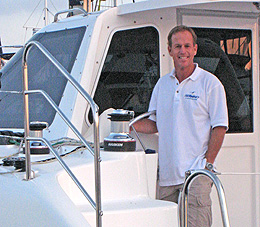 Kurt Jerman founded West Coast Multihulls in 1999. In his early years in the marine industry, Kurt lived aboard and cruised extensively, and has since sailed practically every multihull on the market. Kurt is also an experienced powerboater. He has parlayed many years as business manager for one international builder of trimarans into a regional dealership for cruising catamarans and trimarans.
West Coast Multihulls is the West Coast dealer for Seawind catamarans.
Call Kurt: 619-571-3513
Email Kurt: kurt@westcoastmultihulls.com
---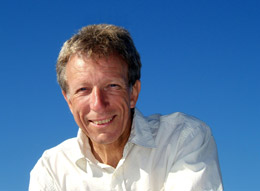 Don Margraf still thinks of himself as a sailor… and rigger, and inventor, and teacher, and writer and guitar picker. And yet, as a sales representative for various multihulls, he has helped scores of couples, solo sailors, cruisers and racers find the right boat for their needs, and helped them at every step to get more out of their sailing.
With over 30 years in the boat business, Don has been a delivery skipper, a surveyor, a consultant to builders, owner of a rigging business, and a protege to a naval architect. As a rep for most of the major multihull builders, he is familiar with the concept strengths of each design. As a rigger, he has inspected their engineering details. As a sailor, in deliveries, races and cruises, he has seen first hand what most of them can do on all the big oceans.
Don heads up the Northern California wing of West Coast Multihulls, and is building something called the Catamaran Master Academy, a grad school for multihull sailors who want to build the skills it takes to lap the planet.
Call Don: 510-469-3330
Email Don: don@westcoastmultihulls.com
---